The best bits...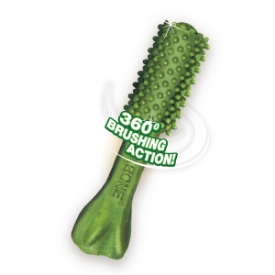 Great for dental hygiene
360u00b0 brushing action design for an all round deeper clean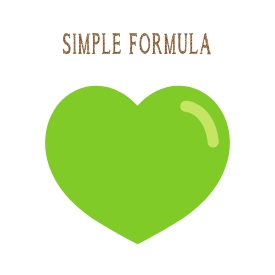 Made with love
10 natural ingredients - no artificial colours, flavourings, salt or sugar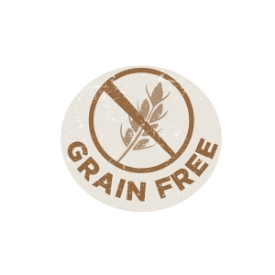 The healthy choice
Perfect for dogs with food allergies or sensitivities
Tips & tricks
Follow some of our tips to get the best out of your dogs Nylabone Nutrident Dental Snacks
For dogs, up to 23kg, feed up to one medium size treat per day.
Be sure your dog has access to plenty of fresh water.
Supervise the use of all edible chews to ensure that your dog does not bite off pieces too large to swallow.
Store in a cool dry place and use within 1 month of opening.
Natural colour may stain light-coloured surfaces.
Something to chew on
Did you know 4 out of 5 dogs have signs of dental disease by the age of 3 years? Nutri Dent Snacks help remove plaque and freshen breath and are the first step to clean teeth. To continue cleaning and prevent build up use alongside our nylon chew toys. Our long lasting chews give their gums a really good massage, which not only keeps them healthy but makes your dog feel relaxed and gives them the feel good factor. The more they chew, the more they clean and the fresher their breath is. Combining both Nutri Dent edible snacks and Nylabone chew toys is the enjoyable way to keep your dogs teeth clean, healthy and freshen their breath. If you dont want to brush... EAT+CHEW=CLEAN!
7 x Chicken & Bacon Nutri Dent Snacks- Medium
Product code
984784EU
Product barcode
018214847847
Disposal of electrical goods
N
Colour
Green
Pack Size
7 pack
Warnings
Supervise use of edible chews, ensure your dog does not bite off pieces too large to swallow
Store in a cool dry place, use within 1 month of opening
Natural colour may stain light surfaces
Assembled dimensions (HxWxD) mm
96x20x20mm
Chew shape
Bone
Chew size
Medium
Dog weight
Up to 23kg
Flavour
Chicken & Bacon
Ingredients
Potato Starch, Vegetable Glycerin, Gelatin, Calcium Carbonate, Powdered Cellulose, Lecithin, Parsley Powder. Analytical Constituents: Protein 5.8%, Fat Content 1.4%, Crude Fibres 0.0%, Crude Ash 2.7%. Additives: Natural Chicken Flavour (3.75%), Natural Bacon Flavour (0.2%), Fruit Juice Colour (0.6%).
Languages on packaging
English, Finnish, German, French, Italian, Spanish, Dutch, Swedish, Norwegian.
Bone length
96mm