Which type of toy is right for your dog?
There are soooo many toys to choose from…
Make sure you always choose toys that are suitable for your dog's size and chew strength. If you have more than one dog in your home, choose toys that are suited to the biggest and most powerful chewer.
Dog toys come in all shapes, materials and sizes and are a great alternative to real bones or rawhide. Some of the most common toys are:
Stuff toys
These toys are made with cavities which can be filled with peanut butter, dry dog biscuits, treats and other dog-safe foods. These are a brilliant way to occupy your dog whilst he spends time in his crate or whilst you are away for short periods.
How long they keep your dog entertained is usually the same amount of time they take to eat all the food – which varies from dog to dog.
But with a Nylabone Stuff Chew – the fun goes on. As once the delicious treats have been eaten, there's a whole lot of chewing fun still to be had. Nylabone chews are flavoured throughout so your dog will still enjoy a taste sensation long after the edible bits have been consumed.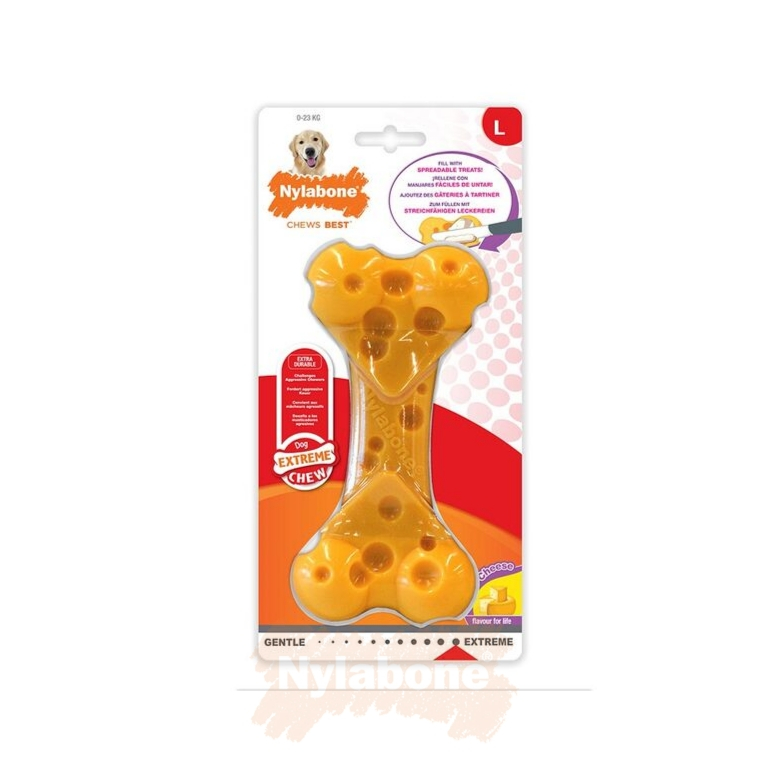 Tug toys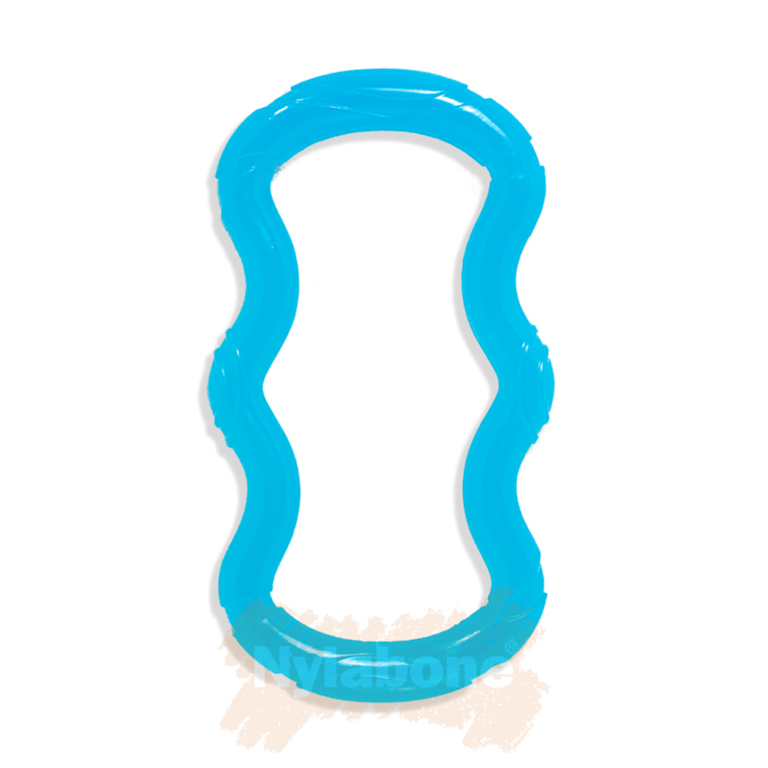 Usually made from rope or rubber, make sure you choose one which is durable enough for your dog and only used for games of tug.
Rope toys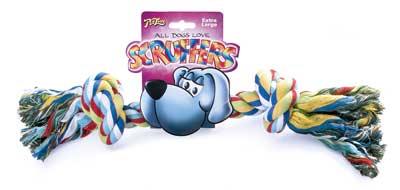 Lots of dogs enjoy playing with rope toys and they can help floss and clean their teeth.
There is a vast difference in quality available in the shops, so make sure you pick one that feels thick, with ends threads that don't pull out easily and knots that are mechanically tightened.
If you dog unravels one of these toys, it's time to throw it away immediately.
Plush toys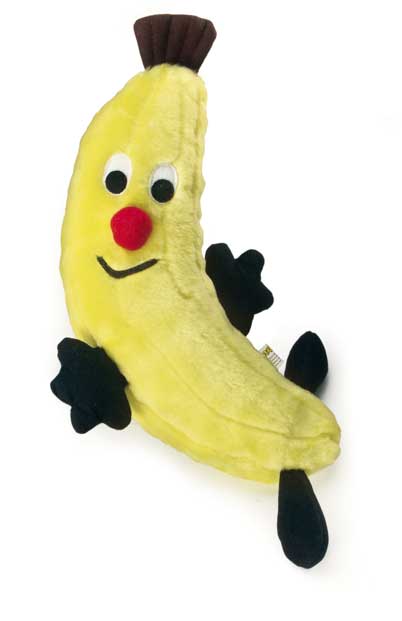 Some dogs like to snuggle these toys, some dogs like to kill them! If your dog is the latter, then these toys are not for him.
Plush toys can make a great companion toy for dogs with softer mouths or who are less aggressive chewers.
If your dog chews through the outer material, then it's time to replace or choose a different type of toy.
Balls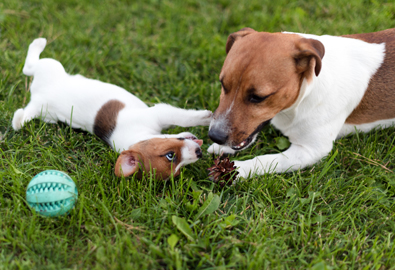 Balls come in all sizes, so make sure you buy the right size for the largest dog in your house.
A golf ball sized one may be suitable for a small dog, but lethal for a Golden Retriever.
Bones & chews
Always select a bone that your dog cannot fit entirely in his mouth. Chewing or gnawing on bones has great dental benefits for your dog's teeth, helping to keep them clean and healthy and there is a array of different materials:
Natural or rawhide – never give your dog a cooked bone as these can splinter, instead raw bones specifically for dogs are more suitable but can be messy! Rawhide can be difficult for some dogs to digest and cause upset tummies.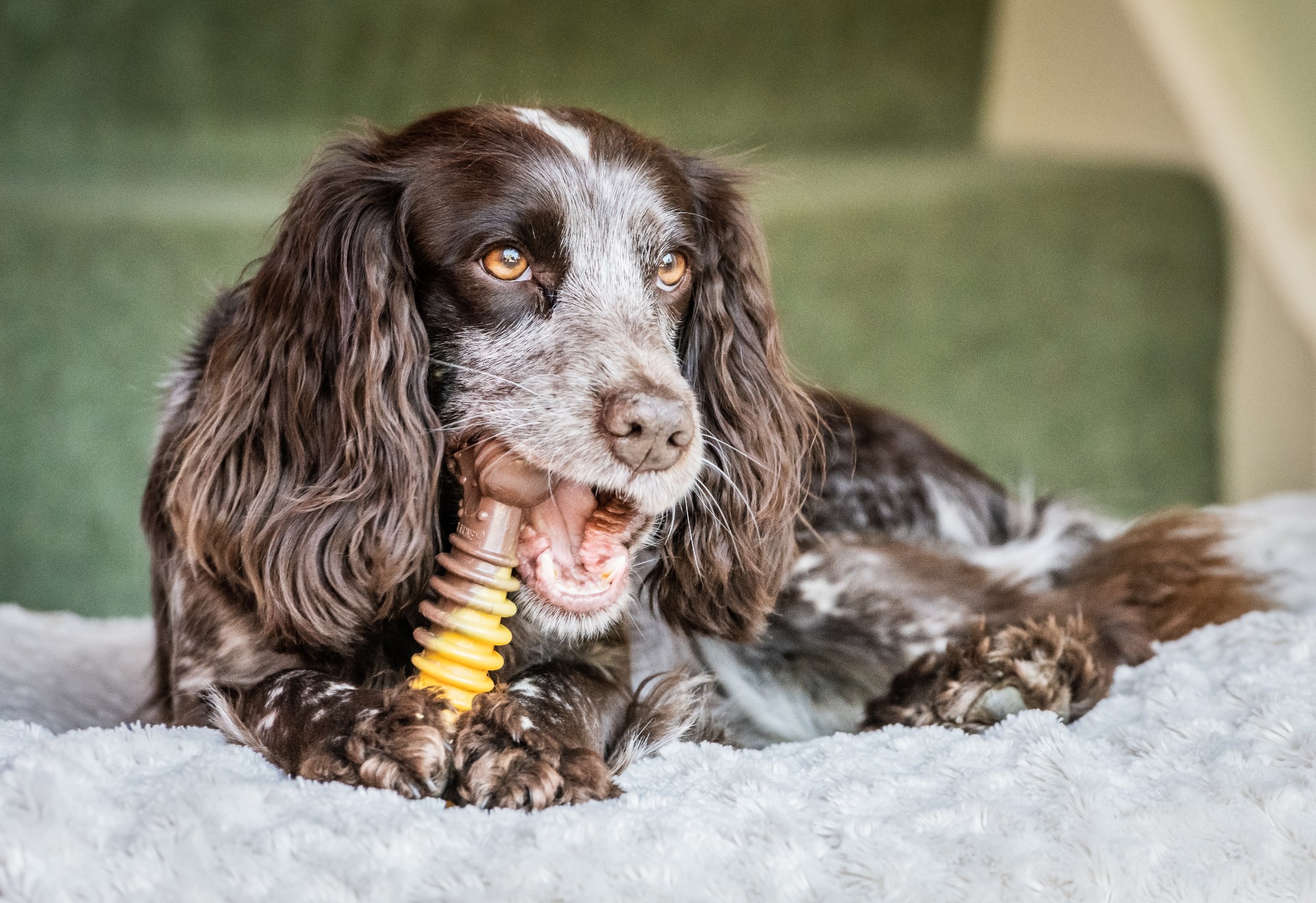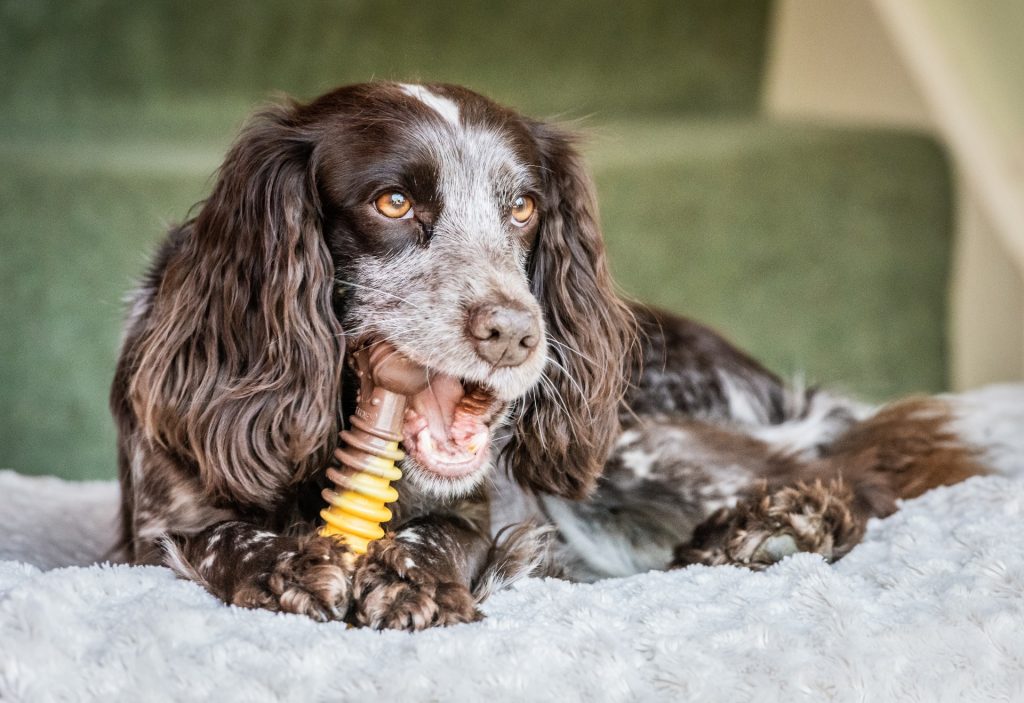 Edible bones – These bones come in a variety of flavours and are safe for your dog to eat completely. Look for bones made from natural ingredients, such as the Nylabone ones.
Nylon/Plastic/Rubber bones – These are more durable than rawhide chews and are made in softer materials for gentle chewers and more durable materials for powerful chewers.  Choose one that matches your dog's chewing style. Some have flavour coatings and some (like Nylabone) are flavoured throughout so that the flavour can't be licked off and will last the duration of the chew.