The best bits...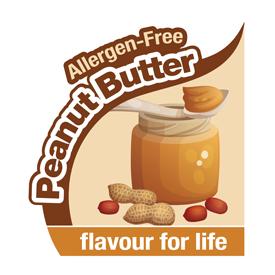 Forever lasting flavour
Delicious peanut butter flavour throughout, keeping your pup chewing for longer
Extra flavour for the flavour-obsessed
Chunks of flavour are infused in the bone for the pup who enjoys even more tastiness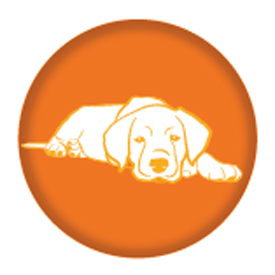 Beat the boredom
Satisfy your dogs natural urge to chew and keep him busy with something tasty and long lasting to chew on
Tips & tricks
Follow some of our tips to get the best out of your dogs Nylabone
To excite your dog with his new chew simply scrape on a hard, rough surface to liven up the flavour, bring an old bone back to life in the same way.
To keep your chews clean give them a scrub with a brush under warm water, using mild, non-toxic detergent, and rinse thoroughly.
Check your dogs chew regularly, make sure its whole and intact, with no missing pieces. Always replace if the knuckle ends are worn down, or if it becomes too small to chew safely.
These non-edible chews are made with nylon. They are NOT intended for consumption.
Something to chew on
The puppy stage is a critical opportunity for teaching your pup good chewing habits. Puppies use their mouths to explore their surroundings, to play, and especially to relieve teething discomfort. There is a period in the puppy stage where the puppy starts to develop their adult teeth. With these adult teeth comes more powerful chewing, and therefore requires a stronger chew. These Puppy MAX Strong Gourmet chew products are designed for those extreme chewing puppies in mind. Once your puppy has grown into adulthood they will then move onto the Extreme chew toys. These MAX Strong Gourmet chew toys are infused with extra chunks of flavour to keep your puppy chewing for longer. This one has a delicious Peanut Butter flavour throughout, meaning the flavour goes on for as long as the chew does, they are not sprayed, dipped or coated in any way so there is no chance of that tasty flavour being licked off! The materials are as tough as real bones but they don't have the same dangers. We have been mastering making chew toys for over 50 years and have a manufacturing process like no other, we make sure the toys do not splinter, instead the nice smooth surface roughs up as it is chewed and tiny bristles raise on the bone, acting like a mini toothbrush which will help keep your pups teeth clean and prevent tartar build up. If your puppy does manage to bite any off it should only ever be as small as a grain of rice and these can be passed if swallowed, they are not a choking hazard.
1x Peanut Butter Puppy MAX Gourmet Wishbone - Small
Product code
985337EU
Product barcode
018214853657
Disposal of electrical goods
N
Colour
Brown
Pack Size
1 pack
Warnings
Check your dogs bone regularly, make sure its whole and intact, with no missing pieces.
Always replace if there are missing pieces.
These non-edible chews are made with nylon. They are NOT intended for consumption.
Weight
0.075kg
Assembled dimensions (HxWxD) cm
11.5x10.5x8cm
Chew size
Small
Dog weight
Up to 11kg
Flavour
Peanut Butter
Material
Nylon, Artificial Peanut Butter Flavour (allergen-free)
Languages on packaging
GB, DE, FR, IT
Bone length
11.5cm